Pronunciation: door-say
A d'Orsay is a pump with a circular vamp and sides that curve downward sharpley, exposing the sides of the foot. This is one style of shoe that will always be fashionable.  Even Marie-Therese Norris said so in her interview on Shoe Smitten. 
My favorite pair of d'Orsay pumps that I own are these Bronx "Shelby" shoes: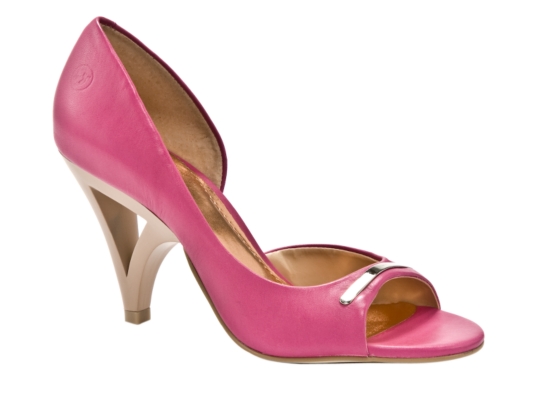 $87.19 at Shoes.com
Here are a few other beautiful d'Orsay pumps to add to your shoe wardrobe if you don't already own a pair or two:



Stuart Weitzman – Favorite (Black Satin) – Footwear



rsvp – Benita (Brown Suede) – Footwear



Kate Spade – Lara (Black Patent) – Footwear



Touch Ups – Giselle (White) – Footwear




NaNa – Pricey (Natural) – Footwear

Check out previous Words of the Week, and read the shoe glossary for more footwear lingo!